I welcome all students from beginners to yoga instructors seeking to deepen their knowledge and enhance their lives through the practices of yoga. I hope you will come learn, share and practice with me.
Start the New Year off right
with a commitment to yourself.
Yoga and meditation practice are powerful ways to transform your body and mind. I now offer two opportunities during the week to come to learn and practice meditation in a supportive, intimate group setting.
Hope you will join us. See below for details!
January Schedule of Classes
MONDAYS
10:00-11:30am — ALIGN & FLOW level 2-3
@ Radd Fitness (no class 1/2/17)
6:15-7:30pm — ASHTANGA YOGA semi-private
@ Yoga Flow (no class 1/2/17)
TUESDAYS
11:45am-12:45pm — MEDITATION & SATSANG
@ Yoga Flow Pre-reigster to reserve your cushion!
WEDNESDAYS
10:00-11:00am — YOGA HOUR level 1+
@ Radd Fitness Note new time!

THURSDAYS
10:00-11:30am — ALIGN & FLOW level 2-3
@ Radd Fitness
6:15-7:15pm — MEDITATION & SATSANG
@ Yoga Flow
MORNING CLASSES are moving and will now be held at
RADD FITNESS, 3 Park Plaza, Glen Head, NY 11545, (516) 855-7348
Located behind the Holiday Farms Supermarket - Upstairs.
All other classes will be held @ Yoga Flow Studio, 262 Glen Head Road in Glen Head.
RADD FITNESS is a beautifully renovated gym with a gorgeous yoga room. It is located in the back part of the HOLIDAY FARMS shopping center across the street from our current location. There is plenty of parking. Come in the entrance and go up to the 2nd floor. Please arrive a bit early to sign in.
LOOKING FORWARD TO PRACTICING WITH YOU IN THIS BEAUTIFUL NEW LOCATION.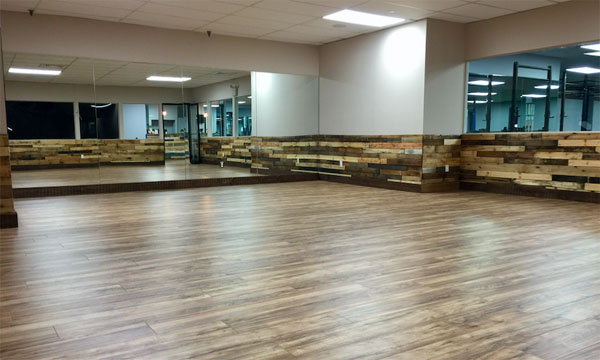 Ashtanga Yoga Semi-Private Yoga Series
4 Mondays, 6:15pm-7:30pm
January 9, 16, 23 and 29 - $160, Drop-ins $40
Pre-registration required to reserve your spot! Receive personal assists and guidance in this small intimate class. Explore aditional poses to help bring your practice to the next level of freedom. Class size limited.
Tuesdays, 11:45am-12:45pm by donation
Thursdays, 6:15pm-7:15pm by sliding scale, $20-$25 per session
50% of funds go to Charity of the Month: Volunteers of Wildlife
An intimate opportunity to dialog and share in the many teachings. Inspired by Adyashanti and Open of Openhand, the Yoga Sutras and the Buddha Dharma. Practice and receive guidance in led and silent meditation.
Call or e-mail ahead to reserver a space.
For Students New to Private Sessions
3 Private Yoga or Yoga Therapy Sessions for $300
a $60-$75 Savings!