I welcome all students from beginners to yoga instructors seeking to deepen their knowledge and enhance their lives through the practices of yoga. I hope you will come learn, share and practice with me.
As of February 1st, Yoga Flow Studio is moving to a beautiful brand new location! I will be at 2 locations in Glen Head.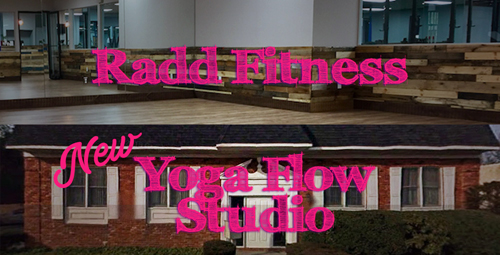 My MORNING YOGA CLASSES are being Held at RADD FITNESS located at 3 Park Plaza, Glen Head, NY 11545.
All other morning sessions will be held at the *NEW* Yoga Flow Studio located at: 1009 Glen Cove Ave. Glen Head NY, 11545.
Your home for Yoga, Yoga Therapy, Meditation, Holistic Physical Therapy & More! See below for details! Please park in the back of the building and enter in through the back entrance.
Looking forward to seeing you at both locations!
You are invited to the GRAND OPENING PARTY!
Come celebrate the opening of the *NEW* Yoga Flow Studio!
Join Us for wine, food, raffle prizes & good company! Come meet our neighbors & bring a friend.
Saturday, March 11th 6pm-9pm
@ The *NEW* Yoga Flow Studio
1009 Glen Cove Ave., Glen Head, NY 11545
Ashtanga Yoga Semi-Private Yoga Series
4 Mondays, 6:30pm-7:45pm
March 6, 13, 20 and 27 - $160, Drop-ins $40
Pre-registration required to reserve your spot! Receive personal assists and guidance in this small intimate class. Explore aditional poses to help bring your practice to the next level of freedom. Class size limited.
Tuesdays, 11:45am-12:45pm by donation
Thursdays, 6:15pm-7:15pm by sliding scale, $20-$25 per session
50% of funds go to Charity of the Month.
An intimate opportunity to dialog and share in the many teachings. Inspired by Adyashanti and Open of Openhand, the Yoga Sutras and the Buddha Dharma. Practice and receive guidance in led and silent meditation.
Call or e-mail ahead to reserver a space.
For Students New to Private Sessions
3 Private Yoga or Yoga Therapy Sessions for $300
a $60-$75 Savings!